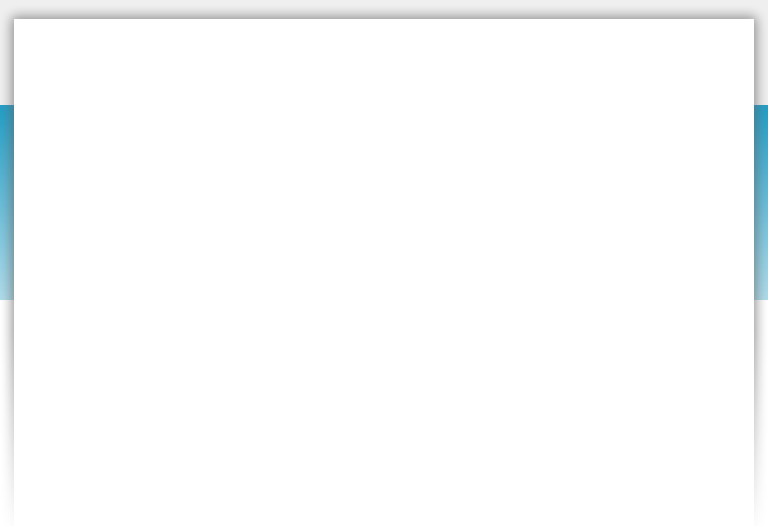 Wiegand to Virtual COM Interface Converter
Have a working solution in minutes and get to market quickly with this simple, reliable interface solution from Linkstream. Made specifically for connecting RFID proximity and magnetic stripe card readers to a PC or other computing device, it allows you to use standard Wiegand output readers as a serial input device over USB.

Connect the wires to the reader, plug the converter into the USB port on your computer and the hardware integration is complete. Driver installation is as simple as loading the .INF file for Microsoft Windows platforms. The device can be configured to send only the raw card data or to add carriage return and line feed characters to the data for compatibility with spreadsheets, word processors and many other software packages. Standard settings are available in the operating system to easily adjust serial parameters such as COM port, baud rate and data bits.

Perfect for connection to computers, terminals, printers and MFP's, where a virtual COM port can be supported within the operating system. Excellent for use with legacy applications that require a serial input device. Even works with the long data lengths used in US Government issued FIPS 201 ID cards. Use your existing proximity ID badge for more than physical access!

Virtual COM Interface Makes any Standard Wiegand
RFID Card Reader Send its Output as Serial Data over a USB Port
These Are Just a Few Applications:
Computer interfacing
Legacy RS232 reader applications
ID Badge verification on the PC
Computer Access Control (Logical Access)
Cashless Payment
Secure Print Control
Machine Monitoring
Kiosks
Data Collection Devices
Printers and MFP's
Electric Vehicle Charging Stations
Power supply and interface:


Self powered through the USB interface. Also supplies 5V power to the card reader up to 200 mA.

Wiegand Data Length:


Maximum data length:

Supports up to 256 bits of incoming data including parity.



Maximum Wiegand timing:

115 uS pulse width / 2mS pulse spacing.

Operating System Support:
Microsoft Windows XP / Vista / Win7
Linux – various distributions

Operating Environment:
-40° to 185°F (-40° to 85° C)
5% to 95% relative humidity, noncondensing


Dimensions
1.8" L x 0.8" W x 0.425" H
(46mm L x 20mm W x 11mm H)



Packaging:


USB Dongle with 2 meter cable, individually bagged.



Wiring Diagram:




Dongle Reader


Green -------------- Wiegand Data 0
White --------------- Wiegand Data 1
Red ----------------- Reader Power +5VDC
Black --------------- Ground
Shield -------------- Shield

Orderable Part Numbers:
122011AN Without CR/LF Enabled
122011AC With CR/LF Enabled


Made in USA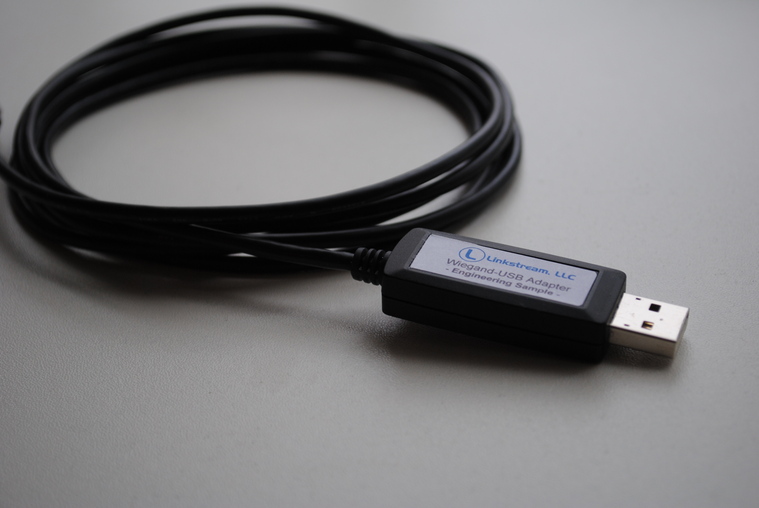 Support legacy applications that need RS232 input and get the benefit of USB